I love seeing the impact a great smile can have on someone's life.
We'll keep you smiling
We believe that the only thing better than a great smile is a healthy smile.  For you this means being able to eat without jaw soreness or discomfort, no jaw related headaches, teeth that are white and free of chips or cracks, gums that are strong, and having fresh breath.
If you believe some of these things are preventing you from having the healthy smile you deserve, we can help you.
Dr. Natalie Abbott and her team understand that proper dental care is more than just cleanings and fillings.  Your oral health can impact on the quality of your daily life and your interaction with others.
We look forward to being there for you and helping you achieve a healthy and confident smile that will last a lifetime.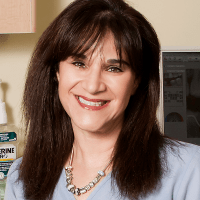 Dr. Natalie Abbott
Dr. Abbott graduated from the University of Western Ontario in 1995 and quickly established a reputation as being highly technically skilled, making most procedures hassle free with great results. While her work has impressed many specialists, it is the positive feedback she receives from her clients that brings her the most joy.
Her genuine care for the well-being of her clients, along with her relaxing and fun attitude has earned her a dedicated clientele with some travelling from as far as the United States, England and Australia.
"I love making people smile. It's what motivated me to get into dentistry in the first place," says Dr. Abbott. "I work really hard to make every client feel comfortable in my chair. There's nothing more satisfying than meeting someone who was scared about a trip to the dentist, but now looks forward to it knowing that it's an opportunity to keep their smile looking healthy and bright."
Dr. Abbott further enhanced her training at the Dawson Academy for Dental Excellence in Florida.  She graduated from the academy after 8 years of training and has incorporated her degree of excellence into her treatment.
Dr. Abbott is an active member in the North York Dental Society, Toronto Academy of Cosmetic Dentistry, and the Spears Academy of Comprehensive Dentistry.
Dr. Shevi Klein
Dr. Klein, affectionately known as Shevi, graduated with honours from the University of Toronto, Faculty of Dentistry, in 1999. Since then, she has worked as a general dentist in private practice and at the Baycrest Geriatric Hospital Dental Clinic. She has also been a clinical instructor for dental students at her alma mater.
Dr. Klein exudes positivity about her work and career, which is felt by everyone around her. Colleagues express her keen ability to diagnose quickly and correctly and then plan and implement treatment effectively. Her ability to explain difficult dental concepts allows her patients to understand and feel comfortable. She works well with clients of all ages, from age two to one hundred and two! She has a knack for connecting with her patients which makes them feel emotionally and physically cared for. She is extremely successful at treating young children, taking the fear out of visits to the dentist. Dr. Klein is known to follow up with her patients after difficult procedures to ensure that they are doing well and to answer any questions.
Dr. Klein joined Abbott Dental in 2013 and hasn't looked back. She is a great fit in this happy and professional office. Aside from dentistry, Dr. Klein gives back to the community by fundraising for several charities and delivering meals to patients in hospitals and homes. While keeping up to date with the latest trends in dentistry, she is also a busy mother and grandmother who makes time for all with an infectious smile. Dr. Klein's dental teammates and patients value and trust her.
Dr. Darren Kaplan
Dr. Darren Kaplan graduated from the University of Western Ontario, Faculty of Dentistry in 2006. Upon graduation he was selected to participate in a one year dental residency program at Sunnybrook Health Sciences Centre, where he gained valuable experience in surgical and emergency dentistry. Dr. Kaplan practices dentistry with a special focus on surgical procedures such as extractions, wisdom teeth removal and dental implants.
While not in the office Dr. Kaplan enjoys spending time with family and friends, and is kept very busy by his two daughters. He enjoys an active lifestyle, taking part in various sports and activities. Dr. Kaplan has a very gentle and caring approach to dentistry and is excited to be a member of our team. He looks forward to meeting you and making your dental experience a positive one.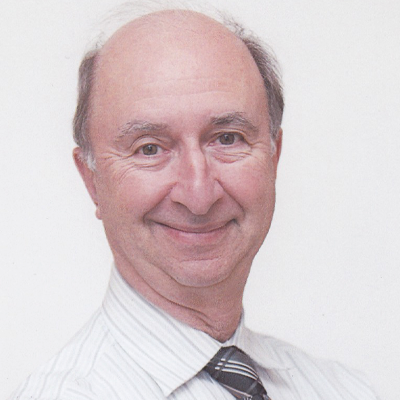 Dr. David Grant
Dr David Grant was born and raised in Glasgow, Scotland where he graduated from the University of Glasgow in 1972.
In 1976 he moved to Canada after successfully completing the National Dental Examinations. After practicing for a short time in downtown Toronto he opened his own general practice in Etobicoke, Ontario and has remained there until very recently.
During this time he was the Chief of Dentistry at Etobicoke General Hospital for several years and also acted as an external examiner for the National Dental Board Examination.
His practice of dentistry has been strongly influenced by the teachings of the Dawson Academy, Drs John Kanca III, Raymond Bertolotti and Gordon Christensen.
Now after 50 years in the profession, Dr Grant believes that seniors who have spent years maintaining their oral condition, with/ without the benefit of dental insurance should be able to continue this care for a lifetime with comfort and freedom from dental discomfort, and invites all patients to visit him at Abbott Dental for a different perspective in dental care.
Dr Grant is married with three children and six wonderful grandchildren.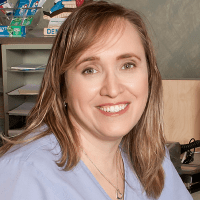 Luisa
Office Manager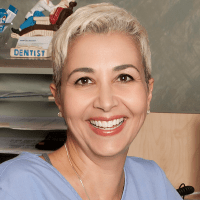 Rosemary
Receptionist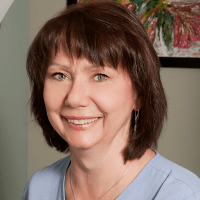 Darlene
Hygienist
Vivian
Hygienist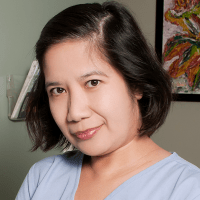 Leah
Assistant
Dolores
Assistant
I normally don't share my experiences on review sites, but I believe it would be a disservice to the community to not explain how amazing Dr. Abbott is. Her skill, personality, and staff are beyond professional. The office is filled with laughter (really, it is!) and her genuine care for her patients is evident in everything she says and does. If only others in the medical field were like her.
I have been a patient of Doctor Abbott for many years. I give her all the credit for encouraging me to maintain my teeth in great condition. She is the only dentist I know who makes me feel welcomed and valued, not only as a patient but as a person. Doctor's Abbott's clinic if full of great vibes and excellent staff. I highly recommend her to anyone who wants to be in good hands and have a happy smile.