Sometimes even healthy habits need some help.
Dental services to fit every mouth
It's nice to know someone's looking out for you. That means they not only care about you, but also know you. At Abbott Dental, we take a lot of pride in knowing our patients – and looking out for them. For you, that means making sure you're booked for scheduled cleanings and treatment and being able to provide the right kinds of services to ensure you have a healthy smile for life. Our team of dentists and hygienists are here to help keep small problems from turning into big ones. And of course, should you need some specific treatment, we can provide it the same welcoming environment you've come to know.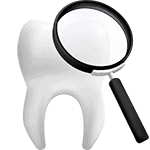 Cleanings & Hygiene
Healthy smiles start with regular cleanings. Our hygienists remove the plaque and calculus that you can't remove at home with brushing and flossing. This helps prevent cavities and gum disease. The frequency of cleanings usually ranges about 2-4 times per year depending on your homecare, habits, health and age. Our hygienists also perform scaling and root planing otherwise known as deep scaling. Both our dentists and hygienists perform oral cancer screenings at your appointments as well.
Periodontal Treatment
Periodontics is the treatment of the gums, tissue and bone that support the teeth. For some people, periodontal care is required as a result of injury, disease, aging, or poor dental health. Our on-staff periodontist performs procedures such as gum grafting, laser surgery, crown lengthening, and the treatment of gum disease. She also contributes to the success of implants. After examining your teeth, Dr. Abbott may recommend you see our periodontist for additional care.
Fillings
Cavities are essentially openings in the tooth caused by a combination of sugar and bacteria that weakens areas of the tooths surface. When a filling is done, these areas are removed and replaced with a permanent filling material. Afterwards, the tooth will have the same look and feel as it did originally.
Crowns & Bridges
Sometimes a tooth gets cracked, broken or worn down to the point it can no longer manage the task of chewing. In this case a new porcelain protective "top" is created, called a crown. Crowns are made to match the original tooth's profile and color. When done, the tooth will look and function as a fully formed proper tooth. In some cases, multiple crowns can be used to support a false tooth, referred to as a bridge.
Implants
Implants are the next best thing to real teeth. Each implant tooth is attached to a post that is embedded into the jaw bone. Each tooth is designed to match the colour, shape and size of the original tooth. They require no special care and feel and look like your own teeth. Implants can be done for single or multiple teeth. We have a dentist that does implants and extractions in our office.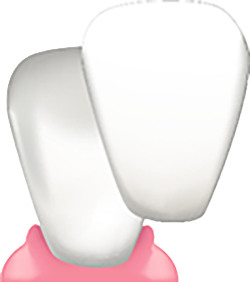 Veneers
If you've ever wondered how celebrities get those famous smiles – it's likely porcelain veneers. Porcelain veneers are ultra-thin moldings that are permanently adhered to the front of existing teeth. They can flawlessly cover broken, chipped, discolored, crooked or gapped teeth. When done, you will have a "naturally" perfect smile.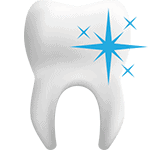 Whitening
A bright, white smile can instantly improve your appearance. Abbott Dental offers a number of whitening options to give you that Hollywood smile. Our in office laser treatment offers a safe and quick method for whitening. We also offer an at home system that provides a convenient, safe and gentle whitening process.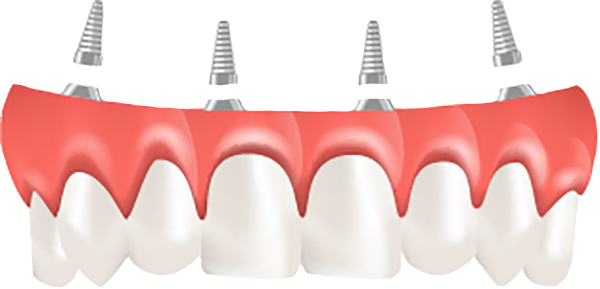 Dentures
Dentures are designed for those who have lost some or all of their teeth. Removable dentures can bring back any smile while making it easier to speak and eat. Every set of dentures is made exclusively for each patient and are designed to create a proper bite, allowing the jaw to function naturally.
TMJ/TMD
TMJ disorders can cause pain in your jaw joint and in the muscles that control jaw movement. The exact cause of a person's TMJ disorder is often difficult to determine but can be the result of clenching or grinding, genetics, arthritis or jaw injury. In most cases, the pain and discomfort associated with TMJ disorders can be relieved with nonsurgical treatments.
Nightguards
Many people grind their teeth while they sleep and don't even know it, but wake up with a sore jaw, headaches or facial pain. Over time they may experience worn, cracked, or broken teeth. A custom nightguard can help by protecting your teeth while keeping your jaw in a natural relaxed position. This can also help alleviate any TMJ issues. All our nightguards are custom designed to be thin and comfortable.
Comprehensive Dentistry
Your mouth is essentially made up if three main parts: teeth (and gums), jaw joints and muscles. For the last hundred years, dentists have been taught that these three parts work independently of each other. Dr. Abbott, having received training from the Dawson Academy for Advanced Dental Training, believes that your teeth, jaw joints and muscles all need to work together in harmony. This form of complete dentistry provides quality and predictable dentistry that is comfortable, long lasting and naturally functional.
3D Intraoral Scanning
3D intraoral scanning allows the dentist to view your entire mouth on screen. This image can be enlarged, divided, and rotated to provide a detailed picture of your oral health. This process eliminates the need for bulky and uncomfortable impression trays. Images are stored and can be compared to ones taken at your previous visit. Not only does this allow for many dental issues to be detected and treated early, potential future problems can be identified and prevented.
Sedation
For some, a visit to the dentist can be a stressful experience even before they arrive. Even though we try our best to make every patient feel comfortable, we understand that sometimes people need some extra help. As such, we offer nitrous oxide, sometimes referred to as laughing gas, as a form of sedation. Safer than medication, nitrous oxide is administered while you are in the dental chair, just prior to the start of treatment. There are no side effects and you can leave the appointment under your own power within minutes of the nitrous oxide no longer being administered. Based on the procedure and the recommendations of the dentist, one of three levels of sedation can be given.
Minimal Sedation
This is the most popular. You will be fully conscious and aware but have no feelings of stress or anxiety. If there was a song to describe this, it would be James Brown's "I Feel Good".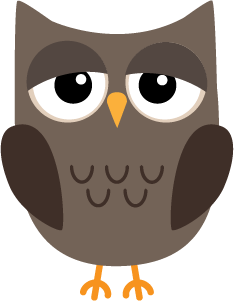 Moderate Sedation
During moderate sedation you will be dozing, totally unaware of the treatment. A big advantage to moderate sedation is that a number of procedures can be done at once. When completed, you will feel groggy for a few hours. We require that you have someone attend to you and drive you home.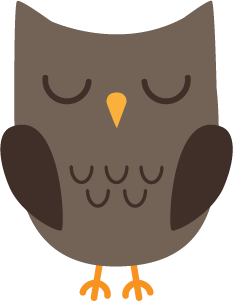 Deep Sedation
This is used for major dental surgery. You will be in a deep sleep and have no awareness of anything around you. You will feel tired and groggy for the remainder of the day. We require that you have someone attend to you and drive you home.
Taking your safety seriously
We've always taken our patient's safety seriously. From our state-of-the-art sterilization centre to sanitizing an operatory before the patient arrives. With the spread of COVID-19, we have taken our sterilization efforts to a new level.
From surfaces to air, we are leaving nothing to chance.
Surgically Clean Air
Each operatory has its own hospital grade air purifier. Using HEPA, carbon, UV light filters, and a negative ion chamber, the air of each fully enclosed operatory is completely filtered of organic (including viruses, fungus and bacteria) and non-organic particles every 3 minutes . It's safe to say it's the cleanest air you'll ever breath.
Full PPE for Staff
Our staff might be unrecognizable under all those layers, but trust us when we say it's all for the greater good. When a dentist or hygienist has their face just a few inches from yours, it's comforting to know nothing will be shared other than conversation.
Sterilization and
Infection Control
Prior to entering one of our operatories, every surface has been wiped down with sanitizing solution and wipes, twice. Plastic sheeting, known as barriers, is also replaced on surfaces such as handles and equipment. As if that wasn't enough, we have you rinse with a peroxide mouth rinse before treatment.
Amazing place to feel like home. Any issues, concerns or inquiries they are there to assist you. They make you feel comfortable and actually care about both you and your teeth. Thank you and keep up the great work!!
The staff and Dr. Abbott are always helpful. I have had Dr. Abbott as my dentist for over 15 years and would never see anyone else. I would drive a 100 km to see her. They all go out of the way to help!